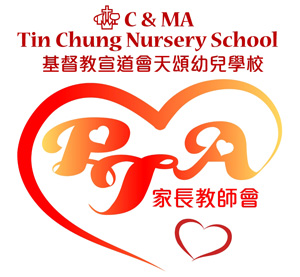 Emblem
The acronym "PTA" of the parent-teacher association outlines a heart-shaped pattern, representing our loving parents and teachers, who work together towards the same goal of striving for children's development. Reddish orange is used to bring out a warm atmosphere.

Introduction
The parent-teacher association (PTA) was officially established in 2010. Members include parents and school representatives.

The PTA does not only provide parent volunteer services for the school and organize activities that promote home-school cooperation but also acts as an important bridge between the school and parents, promoting mutual communication between the two parties, and bringing more benefits to parents and children.

We firmly believe that through cooperation between home and school, our children, parents, and the entire family can all have healthy development and enjoy great benefits.

We hereby thank the principal, teachers, all parents, and those who promote home-school cooperation for their contributions to the school, and work together to achieve the goal of "home-school unity; learn while teaching".


2017-2019  Executive Committee List
Chairman: Ms. 余秀麗 (Parent of 尹在恩)
First Vice Chairman: Ms. 賴綺雯 (Parent of 李承羲)
Second Vice Chairman: Principal Ms. 文鳳和
Secretary: Ms. 劉君怡 (Parent of 溫瑋然), Teacher Ms. 黎桂嫦
Treasurer: Ms. 何潔欣 (Parent of 梁頌鳴)
Audit: Ms. 容詠琪 (school clerk)
Education and Leisure: Ms. 張慧玲 (Parent of 劉穎琪), Ms. 何碧琪
General Affairs and Liaison: Ms. 梁靖浠 (Parent of 上官玟瀞), Director Ms. 薛瑜

Other relevant information
Activities co-organized in 2021-2022 (only for our school's students and their parents)
Parent-child Activity:November 2022   School picnic

Parent-child Activity:July 2023   Sports Day